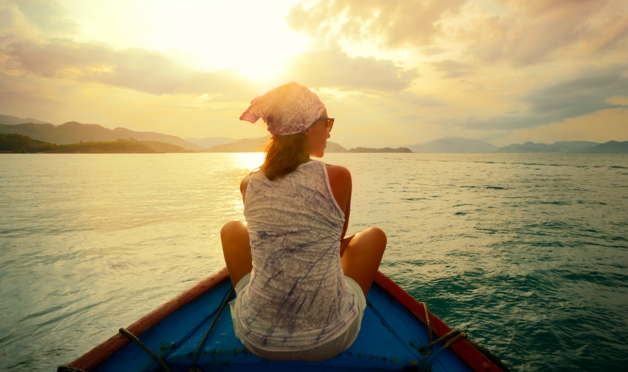 It is said that we are in the middle of the fourth industrial revolution1. The monumental impact of the previous revolution—the machine age and the mechanisation and automation it unleashed, has resulted in almost everything we see around us.
Incredibly perhaps, the metamorphosis we are experiencing today is likely to be a more fundamental and in some ways a more tumultuous leap. It is being driven by the coalescence of hundreds of individual factors, the result of increasingly rapid innovations across the spectrum of human endeavours in science, technology, and an unprecedented level of knowledge dissemination.
These changes are disrupting how we understand our role and purpose as individuals and within our social groups, influencing how we interact, in both our physical and socially constructed environments. The impact of these changes has led to a staggering level of creative disruption2. We are left, having to constantly re-frame and adjust our social expectations in order to come to terms with the ever-shifting realities of everyday life.
In health and wellness, we have seen these new waves of creative disruption as an opportunity to challenge our pre-defined evolutionary destiny3. We are resetting our perspectives on medicine, our aspirations for longevity and our expectations for our quality of life. We are experiencing a new sense of personal empowerment over our minds and bodies, driven by our belief in technological change, innovation and the sense that in the new realities of health 2.0 anything is possible.
Our optimism is being constantly reinforced. In the past few decades, we have witnessed staggering medical achievements including the taming of the AIDS epidemic, the prevention of a global Ebola catastrophe and the decoding of the human genome. There is a growing sense that we are starting to outmaneuver the sources and consequences of disease, make tentative steps in being able to hold back the impact of ageing and to partially or in some cases fully defy our personal genomic blueprint4.
Yet, despite these significant advances and achievements, major health challenges remain and dramatic new ones have emerged. Increasing longevity has led to a burgeoning older population who are more likely to experience multiple chronic illnesses over their lifetime5. Alzheimer's and related neurodegenerative disorders have become a global epidemic with 47m people worldwide being diagnosed with the disease. This will rise to 131 million by 2050. Already, the global economic impact of Alzheimer's has reached a staggering US$818 billion and is forecasted to rise to one trillion US dollars by 2018.
Despite unprecedented investment and promising early trials, Alzheimer's research has been a heartbreaking story of promising developments, followed by series of frustrating dead ends7. For the time being at least, Alzheimer's continues to cast a long shadow over individuals approaching the latter part of their lifespan8. In other areas of health, our most serious challenges have been self-inflicted. Childhood obesity is rapidly becoming a healthcare timebomb9. Currently, 1 in 3 children in the US is classed as obese, facing a future of increased risk of cardiovascular disease, diabetes and cancer10.
Faced with these stark and unpredictable health challenges, health consumers are having to adapt. They are reinventing what it means to be a patient in the brave new world of self-determined health. They are increasingly exploiting the internet and social media11 and are becoming more health literate, able to re-configure their healthcare network around their personal needs and connecting to individuals in similar health circumstances12. In doing so, they have become joint decision-makers in matters affecting their health, rather than simply accepting the role of passive healthcare recipient13.
FIVE KEY THEMES ARE DRIVING THIS NEW HEALTH REALITY
Empowerment: This lies at the heart of this new health reality. The 'internet of things' has democratised medicine, forcing health providers to become increasingly transparent. Health knowledge can now be accessed and if necessary, understood without having to attend medical school. Decisions can be shared, canvassed and compared to similar individuals wherever they are in the world. Expert patient portals can be explored, drug options examined and side effects studied outside of the legal constraints placed on pharmaceutical companies and health providers. Similarly, poor health practices can be revealed and pressure placed on staff, management and shareholders to reach acceptable standards. The Patient's Association14 is an online patient and healthcare staff portal which promises to 'listen to patients and speak up for change'. It provides a mechanism through which patients and staff can raise concerns and lodge complaints which are then followed up on their behalf by the association.
Social Engagement: Suffering from illness whether psychological or physical can be an isolating experience. Patients can feel stigmatised, depressed, helpless and often misunderstood. Joining the online network promotes a feeling of being able to share symptoms and disabilities or simply the frustrations of the recovery journey. Having similar backgrounds, other community members are more likely to be empathetic and able to offer support and advice. Social networks also allow individuals to access different perspectives on the latest health information and canvass points of view on their treatment or management when this would otherwise be difficult or embarrassing within their current healthcare network. Shift.ms15 is a social network for people with multiple sclerosis (MS). The organisation recognised that MS can be a particularly unpredictable disease and has a dominant psychosocial component. Shift.ms has been set up to create a positive, enabling environment empowering its members and encouraging them to acknowledge their MS while rethinking how to achieve their ambitions and get on with their lives. It is an excellent example of a self-sustaining community organisation, run purely by its members.
Active participation: The trend towards shared decision making acknowledges the important role played by the patient within the health journey. This may be through their use of smart devices, where they become actively involved in the provision of their own health data. Alternatively, individuals may demand a more participatory role in decision-making, especially where it has a significant impact on their quality of life, or involves a long-term adherence commitment.
Active participation also implies an overt acceptance of responsibility by the patient. This may mean recognising that their behaviour may be a contributory factor in their current disease, or may be a key to their future recovery. It also acknowledges that responsibility for accurate self-reporting, a future commitment to improving health literacy or an obligation to adhering to future lifestyle and medication regimen also lies within the domain of the patient. The Society for Participatory Medicine16 was set up to encourage the collaboration of health professionals and patients. It aims to improve health outcomes, increase satisfaction and to lower health care costs by improving transparency and communication.
Stratified Medicine: It is increasingly recognised that individual patients may experience their disease or respond to medication differently. This is not always limited to physiological differences between patients. Illness representations for example, or how patients perceived their disease have been shown to exert a significant influence on patients17. Meanwhile, differences in patient responses to medications, have been shown to be driven by small individual genetic variations, which can alter the pharmacological impact of a drug in unexpected ways. In view of such heterogeneity, the idea of the blockbuster one size fits all drug, appears cumbersome and outmoded18.
Increasingly, we are moving towards a systemised health mapping of individual patients. Information regarding gut biomes, individual pharmacokinetic profiles, genetic mapping, drug interaction profiles, and blood marker profiles, each represents an important determinant guiding how best to tailor a patient's treatment. With the concurrent growth of advanced medical technology able to generate large quantities of accurate monitoring and analysis data, we are now seeing the arrival of big data in healthcare19. Patients Like Me20 is an online patient data aggregation site uses crowdsourced health data to facilitate improved future research. By providing their unique data to the site, patients help grow the disease data bank, while benefitting from individualised feedback and advice on various aspects of their own disease.
Motivated Wellness: Increasingly, motivated behaviour change has become a central theme within chronic disease management. For example, patient outcomes within cardiovascular disease are often highly dependent on patient adherence to lifestyle and medication regimens which demand a lifelong and motivated commitment to lifestyle change.
However, in the absence of life-threatening symptoms, individuals can fail to accurately or objectively evaluate their potential risks. Their decision-making may become subverted through stress, cognitive overload, a lack of health literacy or the undue influence of unrealistic optimism in which a sense of invulnerability dominates their future intentions and behaviour.
In such cases, behavioural economics is rapidly proving invaluable as an intervention tool. Choice architecture21 in which patient questions and decisions are carefully framed to motivate and improve the engagement of patients, is dramatically increasing screening uptake rates. Nudges, the result of choice architecture now forms an integral component of the Clinical Psychologist's arsenal in achieving patient compliance. Specialist behavioural economic units are now beginning to appear. The Penn Nudge Unit22 the first of its kind was set up to specifically apply the insights from behavioural economics within a dedicated health provision setting. The unit designs and test interventions that steer providers and patients toward better decisions to improve health care delivery and outcomes.
In Summary …
In the new world of health 2.0 patients have moved centre stage. The potential of the technology and social media revolution is being leveraged by individuals and healthcare providers across every aspect of health and wellness. We have become empowered as key decision makers in our own health futures. However, dark clouds have appeared on the horizon. New challenges for which we do not currently have answers. Obesity, Alzheimer's and antibiotic resistance are now the latest threats to global population health. The future of medicine as ever remains challenging – full of promise and threat and yet immensely fascinating and rewarding.
REFERENCES
1. Schwab K. The fourth industrial revolution: Crown Business, 2017.2. Schumpeter JA. Capitalism, socialism and democracy: Routledge, 2013.
3. Topol E. The creative destruction of medicine: How the digital revolution will create better health care: Basic Books, 2013.
4. Lipkin SM, Luoma J. The Age of Genomes: Tales from the Front Lines of Genetic Medicine: Beacon Press, 2016.
5. Divo MJ, Martinez CH, Mannino DM. Ageing and the epidemiology of multimorbidity: Eur Respiratory Soc, 2014.
6. Prince M, Comas-Herrera A, Knapp M, et al. World Alzheimer report 2016: improving healthcare for people living with dementia: coverage, quality and costs now and in the future. 2016.
7. Herper M. Another Alzheimer's Drug Study Fails. This Time It's Merck's. Forbes  Feb 15th 2017. https://www.forbes.com/sites/matthewherper/2017/02/15/another-alzheimers-drug-study-fails-is-there-hope/
8. Rizzi L, Rosset I, Roriz-Cruz M. Global epidemiology of dementia: Alzheimer's and vascular types. BioMed research international 2014;2014.
9. World Health Organisation. Report of the commission on ending childhood obesity: World Health Organization, 2016.
10. Skinner AC, Perrin EM, Moss LA, et al. Cardiometabolic risks and severity of obesity in children and young adults. New England Journal of Medicine 2015;373(14):1307-17.
11. Jacobs W, Amuta AO, Jeon KC. Health information seeking in the digital age: An analysis of health information seeking behavior among US adults. Cogent Social Sciences 2017;3(1):1302785.
12. Torres J. Bringing the social media# revolution to health care. Health promotion practice 2015;16(6):785-87.
13. Elwyn G, Edwards A. Shared decision making: A path to customized rather than commercialized health care. Shared Decision Making in Health Care: Achieving evidence-based patient choice 2016.
14. The Patients' Association  [Available from: https://www.patients-association.org.uk/].
15. Shift.ms  [Available from: https://shift.ms/].
16. The Society for Participatory Medicine [Available from: https://participatorymedicine.org/.
17. Petrie, K.J. & Weinman, J. (2006) Why illness perceptions matter. Clinical Medicine, 6(6): 2-5.
18. Jørgensen JT. Are we approaching the post-blockbuster era? Pharmacodiagnostics and rational drug development. Expert review of molecular diagnostics 2008;8(6):689-95.
19. Groves P, Kayyali B, Knott D, et al. The 'big data'revolution in healthcare. McKinsey Quarterly 2013;2:3.
20. Patientslikeme  [Available from: https://www.patientslikeme.com/.
21. Nease RF, Frazee SG, Zarin L, et al. Choice architecture is a better strategy than engaging patients to spur behavior change. Health Affairs 2013;32(2):242-49.
22. The Penn medicine Nudge Unit  [Available from: http://healthcareinnovation.upenn.edu/penn-medicine-nudge-unit.